"The most beautiful job of the human being is the one that unify humans"
Antoine de Saint-Exupéry
Become the creator of your desires
Perfumery initiation workshops
Come and attend today creation workshops in Grasse and its surrondings, to initiate yourself to this wonderful world which is part of our daily life and which we know well but which Claire will teach us to recognize.
Create you own fragrance
You are alone or within a group, you are looking for the facilitation of a seminar, a team-building or a wedding. Claire will help you in realizing your perfumed dream, in creating your own fragrance or simply an original gift, in order to bring together fairy and creativity but also dream and senses discovery.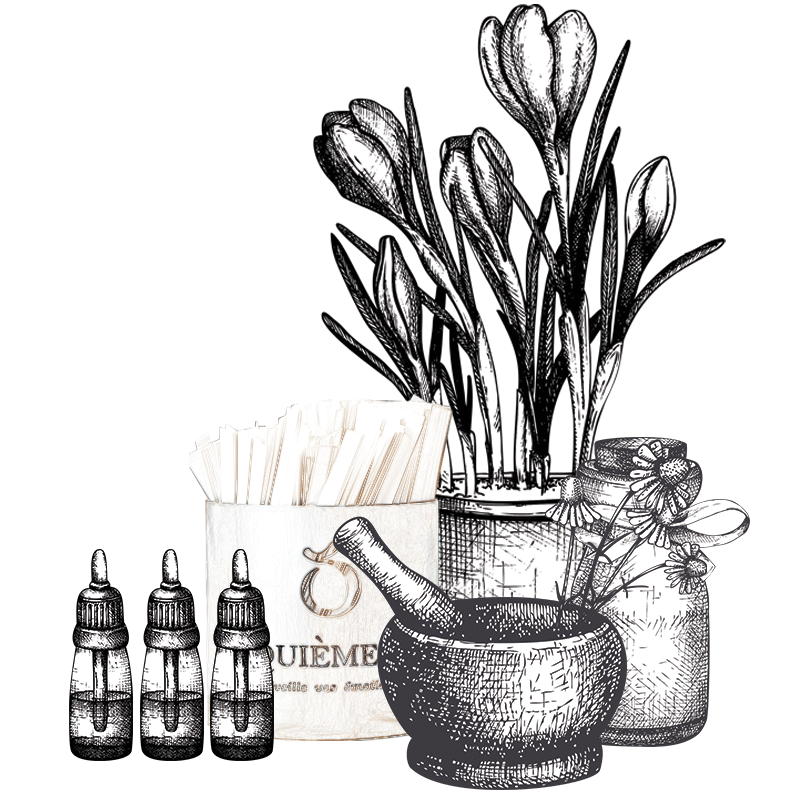 Testimony "Christmas gift given event" celebrated by Payan Bertrand
Claire knows how to pass down and make people dream
[...]
After a plentiful and friendly Sunday brunch, the very yound kids are running towards the make-up workshop whereas the "middle" ones are setting up a chef's hat on their heads in order to cook delicious cakes.
The teenagers are delighted to be able to play to ... perfumer's apprentices.
Indeed, Claire Lonvaud is there to organize solfty and patiently but particularly with passion the worskhop "Perfume Creations" !
The work council of Payan Bertrand hasn't hesitated one second to call upon her professional and "made to measure" services !
By the way the teenagers are getting caught up in the game : fruity, floral and gourmand notes ... they want to smell them all !
Claire is bringing them into the fascinating world of Perfumes as they are all paying close attention, asking questions and being involved.She is enthralling them thanks to her playful and intercative approach.
To the point that the other kids also want to become just for a moment budding perfumers !
The group is then growing and the questions are going well :
Is this woody facet matching well with the one that is smelling the sea side ?...
I'd like to add a bit of suger in my fragrance, how to do it?
Claire is bringing all the answers so that all those little noses can go home proudly with THEIR perfume and therefore bring back a nice olfactory souvenir of this Christmas day ...
[...]
Thank you Claire ! You are a real « Passion Nez » who knows how to pass down and make people dream !
Aude Galouÿe